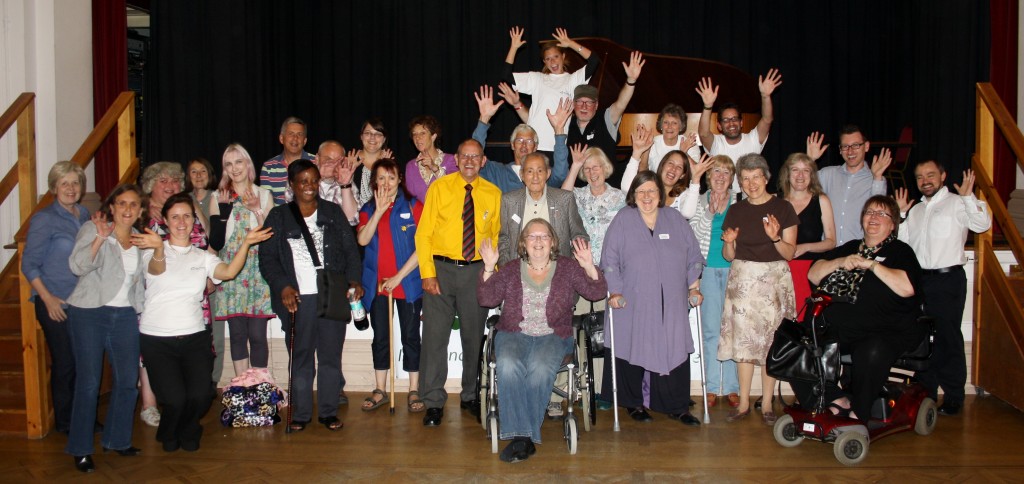 Richmond AID is a charity run by and for disabled people in the London Borough of Richmond upon Thames and surrounding areas.
We support people of all ages with all disabilities, including physical and sensory impairments, mental health issues and learning difficulties.
Our aim is to support disabled people to live independent lives and to have the same opportunities as non-disabled people.
Our Team
We are a friendly, experienced and skilled team that will do our best to help you with any query you may have. As well as the paid employees Richmond AID has around 60 active volunteers that enable us to achieve great results.
Our Trustees
The Board of Trustees is responsible for all strategic decision making, including business planning. The Board are all volunteers who are elected annually. As an organisation Richmond AID recognises the significance of ensuring that anyone joining the committee understands their duties and their responsibilities; financial responsibilities, accountability to beneficiaries, charities commission and funders and adherence to policies and procedures.
At Richmond AID staff, trustees and volunteers all work closely together.
Richmond AID is a user-led organisation that provides advice and support to disabled people.  We have Trustee vacancies for anyone with experience of or an interest in disability.  A bonus would be campaigning, marketing or legal skills.  On joining our board, you will receive a full induction to our organisation and the role you will play as Trustee. As Trustees, the work we do supports some of the most vulnerable and disadvantaged people in our local area. Come and sit in on a Board meeting to find out for yourself and explore the role you could play.
If you are interested in becoming a trustee please contact us on [email protected] or call 020 8831 6070 for more information.
Our History
Richmond AID was established as a registered charity in 1988. The organisation began as a telephone advice line with disabled advisors. It became an incorporated charity in 1999 with a governing document that requires 51% of the Board of Trustees to be disabled or have personal knowledge of disability. Since then, we have carried out our work in the Disability Action and Advice Centre (DAAC).
Richmond AID has a variety of advice, well-being services as well as services in the community that help people to remain independent. More recently we are delivering services in Hounslow and Kingston boroughs as well as London Borough of Richmond upon Thames. Visit our Advice Service page to learn more about the services we offer and see our Volunteering Opportunities page to learn how you can volunteer with us.
Our Mission, Vision and Values
Richmond AID is an organisation run by and for disabled people.
Mission
We aim to empower disabled people in the London Borough of Richmond upon Thames and surrounding areas, irrespective of their age, lifestyle or type of disability. We will do this by providing advice and information about benefits and services, by promoting independent living, and by campaigning on local and national issues which affect disabled people.
Vision
A barrier-free world with empowered disabled people who have independence, fulfilment and a sense of self-worth.
Values
Richmond AID strongly believes in the values below; they form the basis of all our work.
Social Model of Disability
Independent Living
Organisational Culture
Representation
If you would like to read our full Vision, Mission and Value Statement, the following version are available to view or download:
Richmond-AID-Mission-Vision-and-Values.doc (1084 downloads)
Social Model of Disability
At Richmond AID we promote the principles of the Social Model of Disability and by working together with disabled people we seek to empower disabled people and encourage society to be more inclusive.